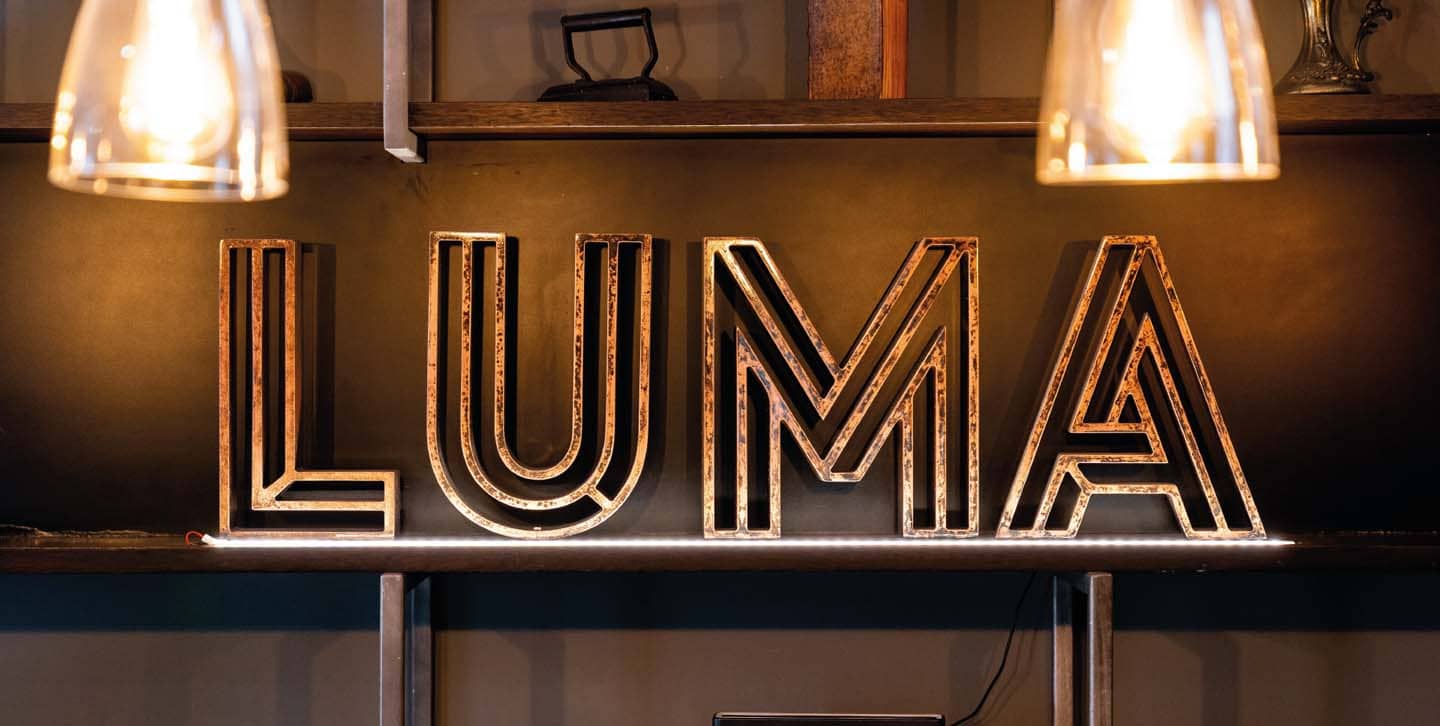 It's a hotel, but not as you know it. Curated around your comfort, the Luma Hammersmith is a boutique hotel that puts your needs first. Strip away the noise and enjoy what really matters with our selection of deluxe hotel rooms and facilities that redefine themselves around you and your stay. Perched in the heart of West London's thriving Hammersmith area and designed around a former Victorian light bulb factory, the Luma Concept Hotel lifts boutique stays to a whole new level.
Hotel Rooms
Our rooms are what you want them to be. From the Lite Double to the Studio, the Luma Hammersmith offers hybrid spaces for relaxing and work. Designed around your needs, our rooms come equipped with desks, coffee making facilities and powerful air conditioning, helping you to focus or relax in the style that suits you. With complimentary WiFi and Studio Room kitchenettes, you needn't worry about the little things and can enjoy our amenities at your own pace.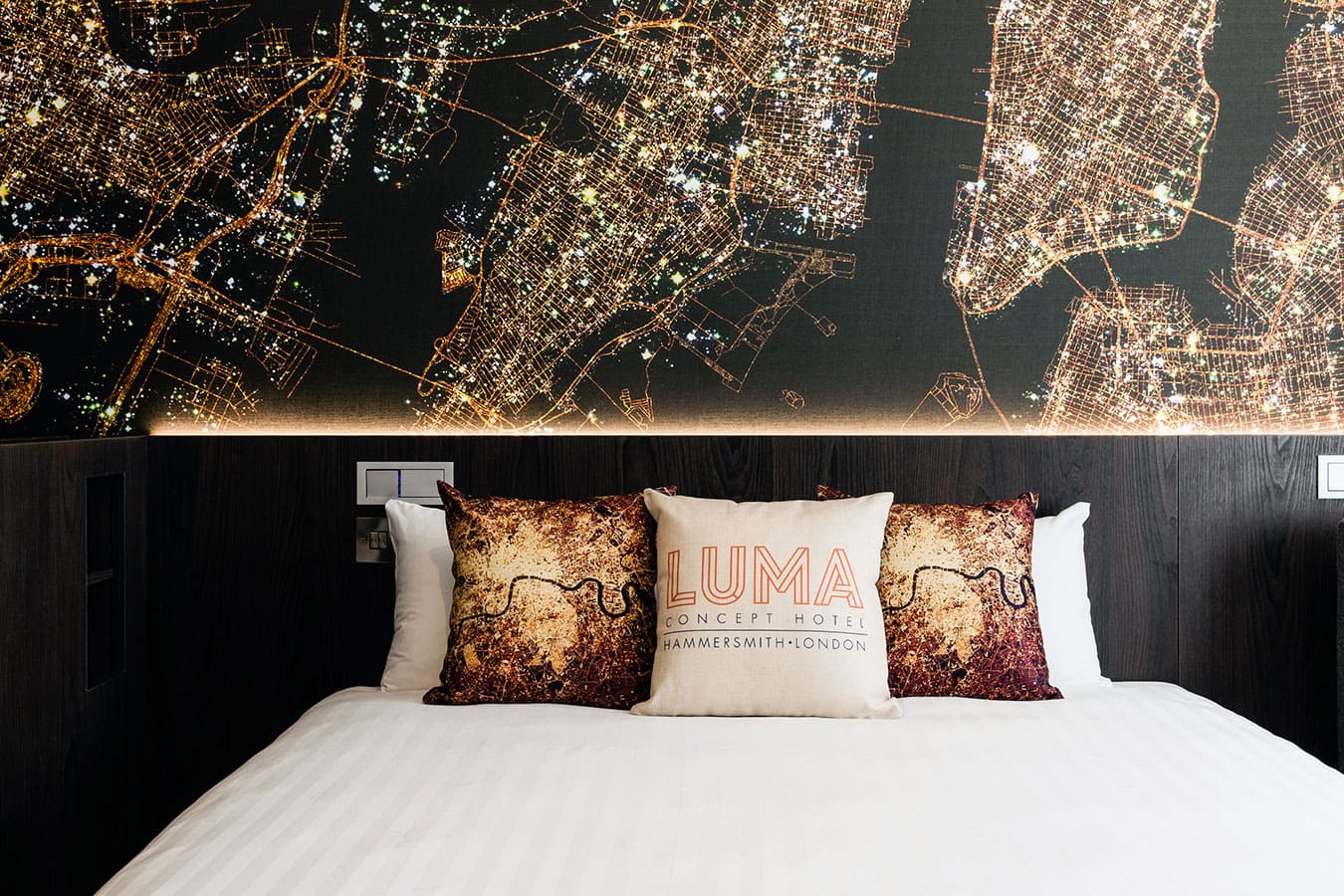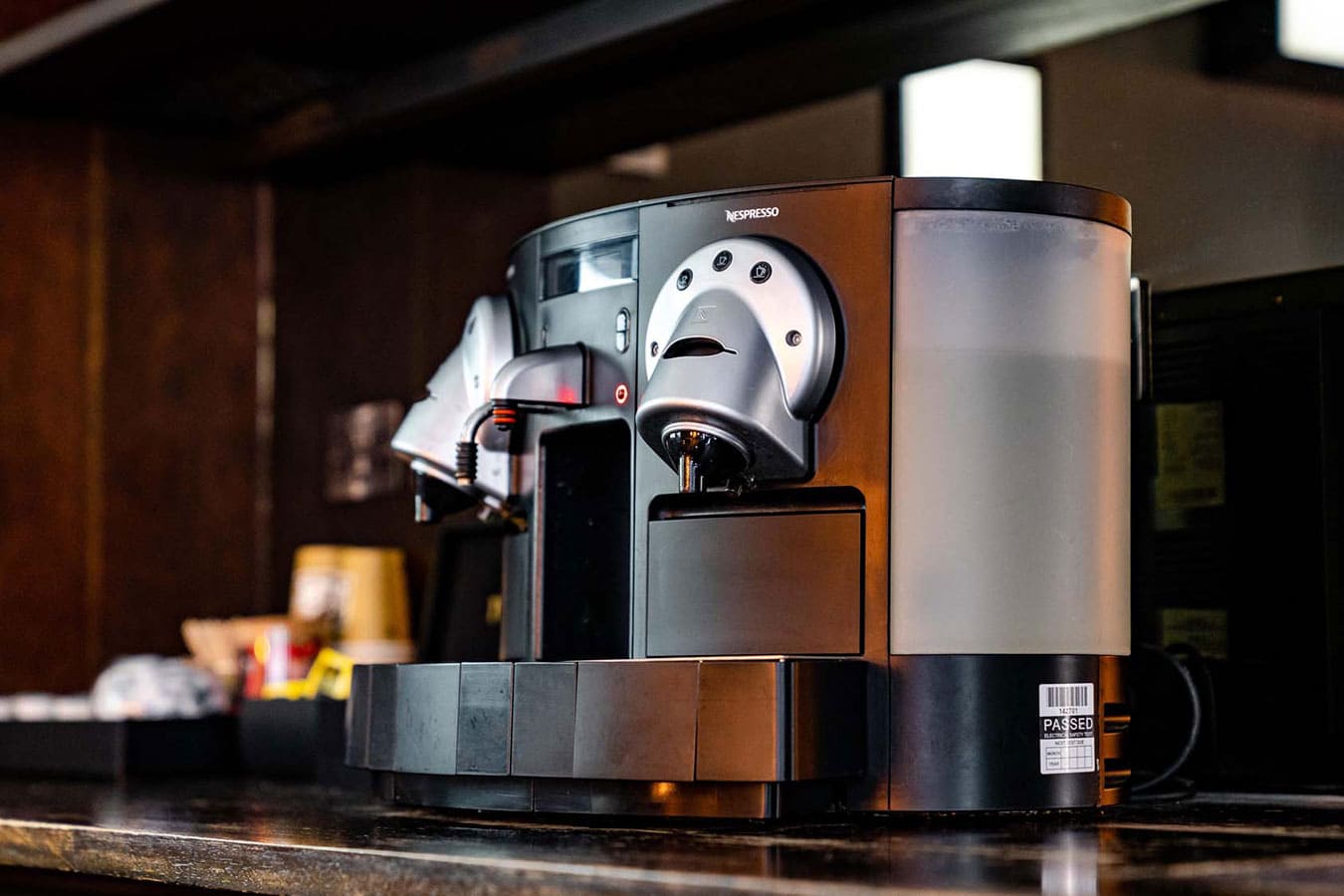 Hotel Facilities
With our spacious rooms accommodating up to 4 people, you and your party can enjoy your stay in the way that fits your schedule. With hotel staff on hand 24 hours a day and deluxe breakfasts available in our industrial-chic restaurant, you can enjoy everything that London has to offer at your own pace. At just a 2 minute walk from Hammersmith tube station and a minute away from the Lyric Hammersmith, the Luma Hammersmith perches you in the heart of the city.
Exclusive Members Offer
Signing up as a Luma member on our website will provide you with great deals and discounts on rooms throughout the year, elevating your London visit to even more luxurious levels. Register today and save 10% on Best Available Rates for rooms. We guarantee that you won't find a better deal than on our website, whether that be through third party bookers or anywhere else online.